Hiking in the Great Smoky Mountains
People who visit Great Smoky Mountains National Park go there for a variety of reasons, but it's generally agreed that the single most popular activity in the Smokies is hiking. It's something that family members of all ages can participate in, and there's no better way for a person to immerse him or herself in the beauty and tranquility of unspoiled nature. So if you're staying in a secluded Sevierville cabin this summer, consider incorporating hiking into your travel plans.
But whether you've never hiked in the wilderness before or you're a seasoned pro, a little bit of cautionary information always bears repeating. For starters, always make sure you have enough water, especially on hot, humid days. If you're going on a short hike of just a few miles, you can probably get away with carrying a bottled water or two. Longer or overnight treks might require more elaborate solutions like a reservoir backpack.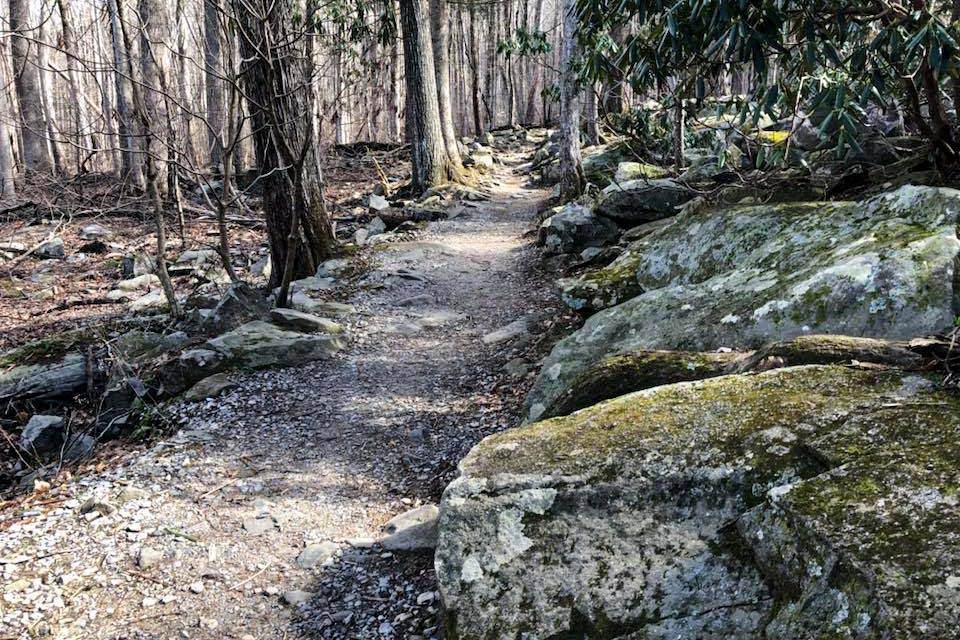 Also make sure you're properly clothed for the distance and the elements. Sturdy hiking boots or shoes are always recommended for sometimes-unstable surfaces like gravel or rain-soaked paths. Many trails also have embedded rocks and tree roots that can make for tricky footing. And pay attention to the temperature. Wear cool, breathable fabrics on hot days, and be sure to wear multiple layers on cold days to prevent hypothermia. And if rain is in the forecast, pack a poncho, just in case.
Now let's pick a trail. Did you know there are more than 850 miles of hiking trails in the national park, covering both Tennessee and North Carolina? That's a lot of potential footsteps, so you'll need to make a few decisions about what you're looking for in a hike before you pick a destination.
If you're not accustomed to hiking or physical activity, keep it simple. You can find short, level nature strolls near the Sugarlands Visitor Center or hike the relatively short, paved trail to Laurel Falls. Also, the observation towers at Clingman's Dome and Look Rock are fairly short, paved hikes from the parking areas to the observation decks. Although Clingman's Dome is a steep grade and can be strenuous.
Among the most popular hiking destinations in the national park are Charlies Bunion (4.0 miles from trailhead); Alum Cave Bluff (2.5 miles from trailhead); Andrews Bald (1.8 miles from trailhead); Rainbow Falls (2.7 miles from trailhead); and Chimney Tops (2 miles from trailhead).
Alum Cave Bluff, by the way, is about halfway up Mt. LeConte. Many folks stop at the bluff to rest or treat it as their outright destination. Chimney Tops, you should know, is fairly short but a very rigorous and challenging hike that pays off with remarkable views.
What you choose to see on your hike also has a great bearing on your trail selection. You can go for views, waterfalls, old-growth forests, historic sights, wildflowers and more. If you're hiking with children, also note that the park has several kid-friendly hikes to offer.
We'll end with another caution: Always stick to the designated trails, even if you're an experienced hiker. Most cases of missing persons in the Smokies originate from people wandering off the trails. It also increases your chances of crossing paths with a black bear. So stay safe out there, but more importantly – have fun!